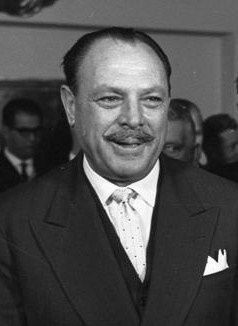 Ayub Khan, President of Pakistan from 1958 to 1969, belonged to the Pashtun Tareen tribe of Abbottabad. (Photo credit: Wikipedia)
Presidential election of 1965
In 1964, Ayub confident in his apparent popularity and seeing deep divisions within the political opposition, called for Presidential elections.
Indo-Pakistani War of 1965
Joint Defence Union with India
Final years in office
Death
Legacy
He shunned prestige projects and stressed birth control in a country that has the seventh largest population in the world: 115 million. He dismissed criticism with the comment that if there was no family planning, the time would surely come when "Pakistanis eat Pakistanis." In foreign affairs, he retained his ties to the West and to the United States in particular, allowing the United States to use the Badaber and Peshawar airbase for U-2 flights over the then Soviet Union.
Criticism
To be informed of the latest articles, subscribe: